I know that I've shot the moon before this week, but I just couldn't resist! It was just so beautiful tonight...again! And opportunity presented itself while waiting for the girl to get out of AWANA this evening.
Playing around on photo shop I also tried my moon in black and white, which the girl said she liked better, so I posted both.
I'm not sure that this is an official full moon, the
Full Moon Calendar
says it was or should have been yesterday.
Linked up at: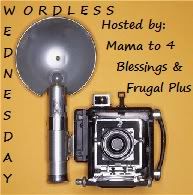 "/>